Heena Peter Pan Collar with Scallop Embroidery Hem Set in Natural Brown (Defect)
Heena Peter Pan Collar with Scallop Embroidery Hem Set in Natural Brown (Defect)
Model is 168 cm tall and she is wearing S size.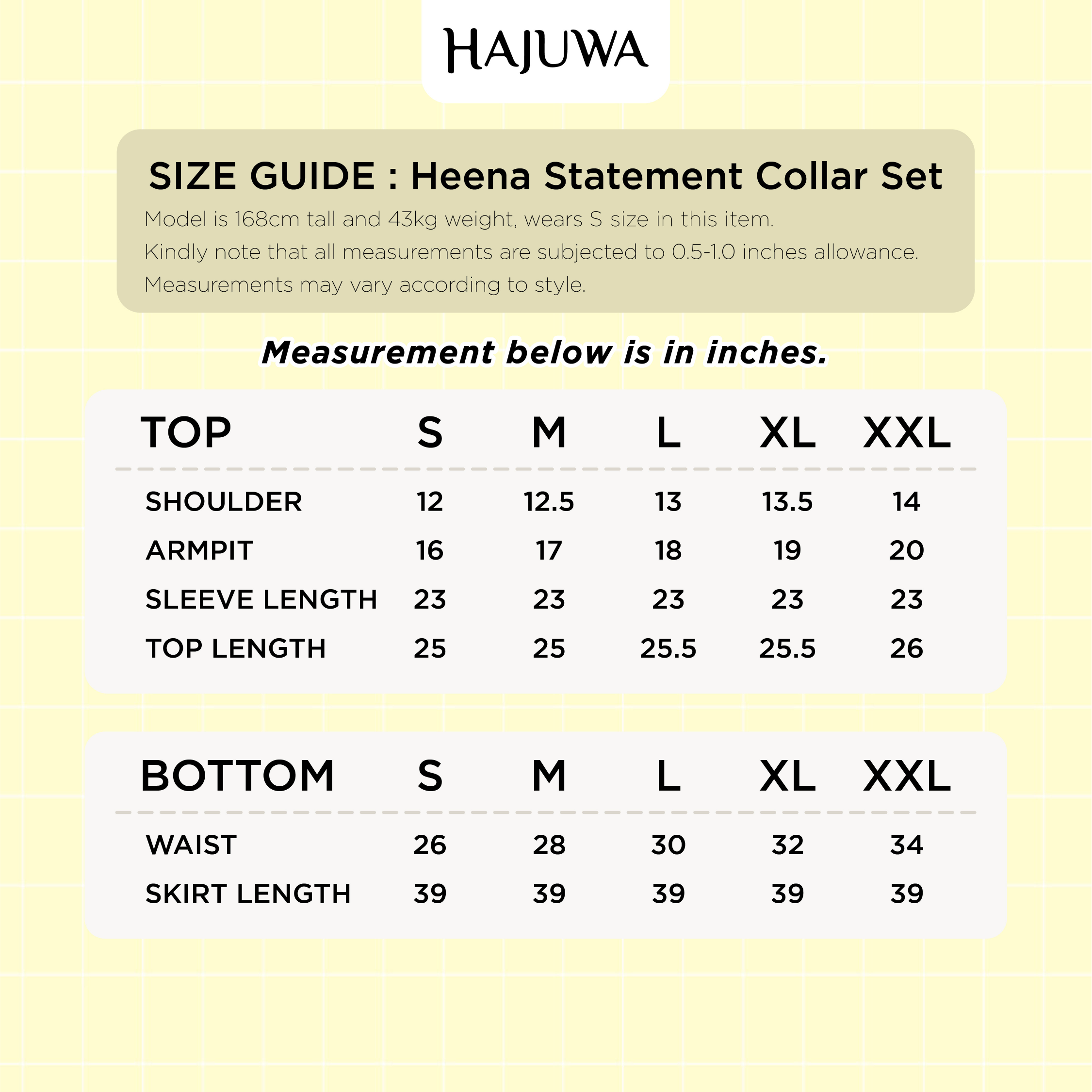 Product Details & Care Instructions
Fabric: Polyester. Soft, airy and lightweight.
Details: Peter Pan collar and neat scallop embroidery.
Fit: Regular.
Neckline: Round.
Sleeves: Long and wudhu' friendly.
Skirt cut: Regular.
Skirt waist: Zip and hook.
All these defect items are wearable and have minor defect/s. Defect may include: stain, scratch, fabric defect, uneven colour and others.
All defect and sale items are final. It cannot be exchanged, returned and refunded.
Wash separately for the first time to avoid colour bleeding or damage to the fabric
Hand wash recommended